Research @ HPCBio lab
Our research interests lie at the intersection of three broad areas: high performance computing, bioinformatics and computational biology, and combinatorial algorithms. Specifically, we are drawn to problems that are motivated through their applications to data-driven sciences (particularly, from modern day life sciences); that have a combinatorial flavor (e.g., graphs, strings, searching); and that have a need for tackling scale and complexity.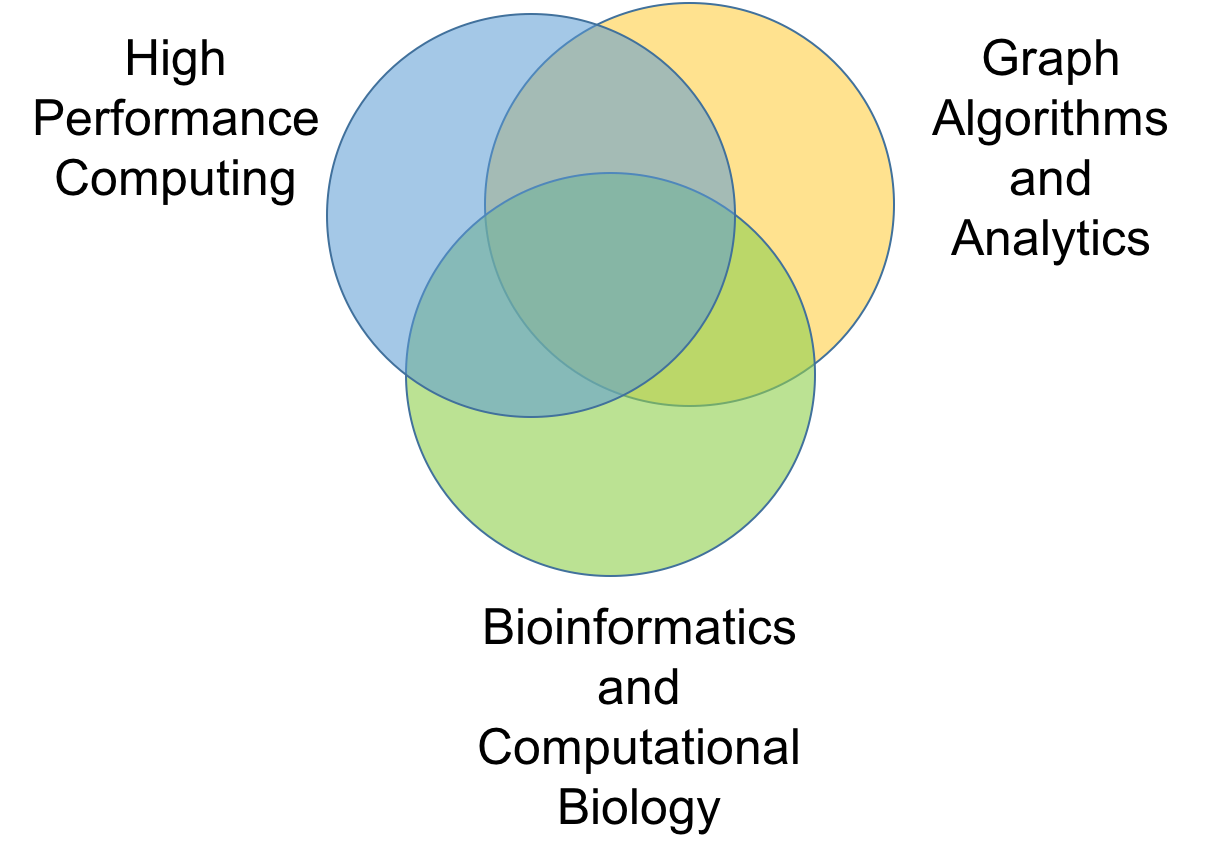 Active Research Topics:
Scalable Graph Analytics: Algorithms and Architectures
o Parallel Graph Community Detection
o Bipartite Graph Community Detection
o Parallel Architectures for Graph Analytics and Biocomputing
Bioinformatics
Funding Sources: We gratefully acknowledge all our research sponsors that include NSF, DOE, USDA, and CDC.