Research @ HPCBio lab
Disclaimer: Unfortunately I have not been able to keep this webpage updated for a while now. To get the best idea about the research that goes on in our lab, please visit the publications page. The following page shows a few examples (some active and some from the past lines of inquiry). Please also check out AgAID.org for work related to AI and its applications to agriculture.

Our research interests lie at the intersection of three broad areas: high performance computing, bioinformatics and computational biology, and combinatorial algorithms. Specifically, we are drawn to problems that are motivated through their applications to data-driven sciences (particularly, from modern day life sciences); that have a combinatorial flavor (e.g., graphs, strings, searching); and that have a need for tackling scale and complexity.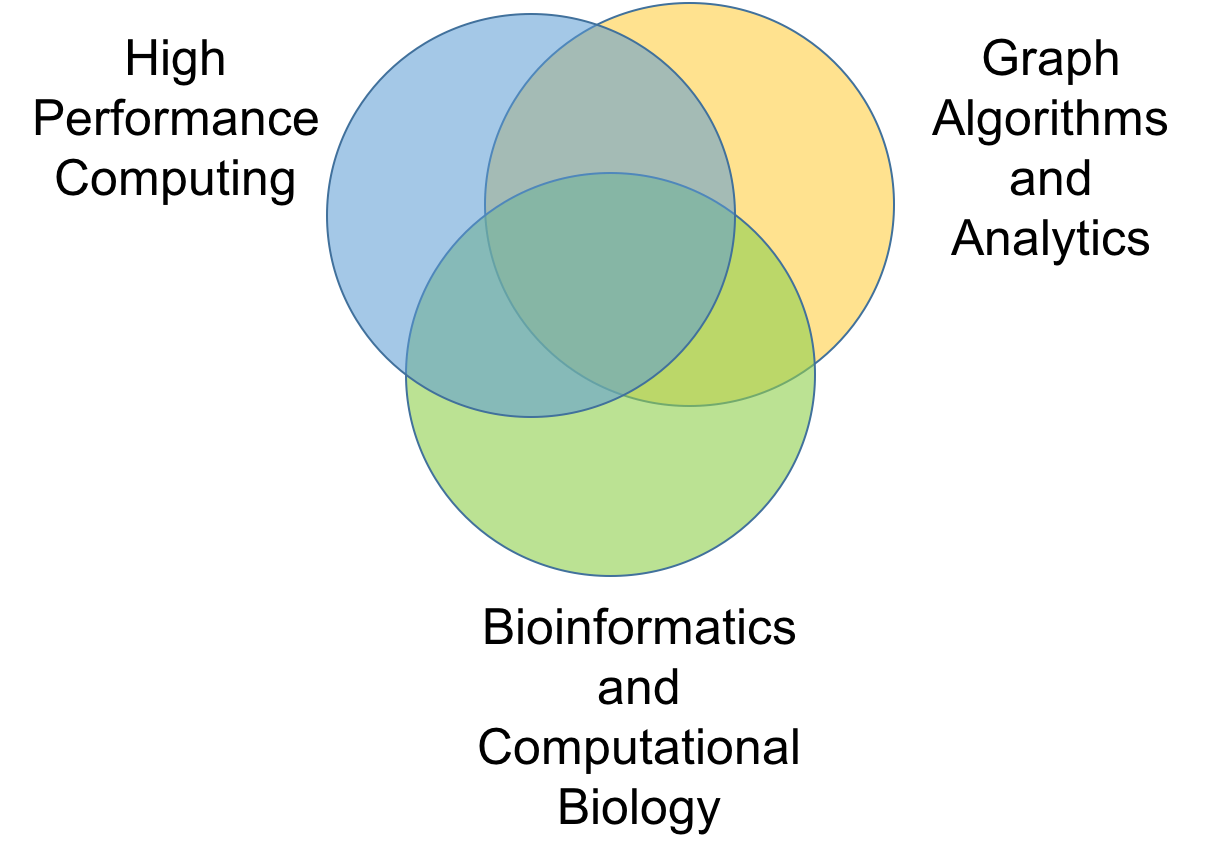 Active Research Topics:
Scalable Graph Analytics: Algorithms and Architectures
o Parallel Graph Community Detection
o Bipartite Graph Community Detection
o Parallel Architectures for Graph Analytics and Biocomputing
Bioinformatics
Funding Sources: We gratefully acknowledge all our research sponsors that include NSF, DOE, USDA, and CDC.